Colin Radcliffe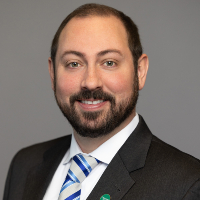 Mortgage Originator
I have two years of experience as a mortgage originator. While I'm new to the mortgage world, I have extensive work experience in the medical field where I advocated for patients' best interests. I apply these skills to assisting my mortgage clients and providing them with the best loan solutions. I'm a sports enthusiast supporting the Ravens and Orioles, a Star Wars nerd, and a history buff. I also fundraise for ALS research through the Johns Hopkins Packard Center in honor of my father.
Servicing: Maryland
---
Let's get started. 
Call, email or fill out the form below, and I will contact you.
Thank you for your submission!
Your Mortgage Originator will be in touch soon.