Pamela Hopper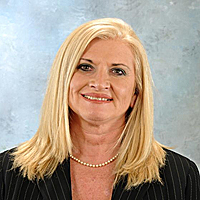 Mortgage Originator
Servicing: Cumberland County, PA

---
Credentials
BS, Hood College, Frederick MD
Specialties
Providing excellent customer service to external and internal customers by promptly returning calls and emails.
Being available after hours and working diligently to facilitate smooth loan closings.
Providing correct and timely information about loan programs, regulations and compliance requirements to consumers, realtors, bank associates and referral partners.
Connecting customers and their needs to the right lines of business
What "On the Spot" service means to me
The comprehensive portfolio of loan programs enables me to offer a broader scope of financing options to my clients. I can always be there for them "On the Spot".
---
Let's get started. 
Call, email or fill out the form below, and I will contact you On The Spot.
Thank you for your submission!
Your Mortgage Originator will be in touch soon.