Rick Strait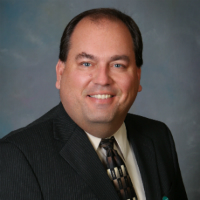 Mortgage Originator
Servicing: Franklin County, PA

---
Credentials
Bachelor of Science (B.S.): Mathematics
Graduate of Central Atlantic School of Banking
Graduate of Pennsylvania Banking Association Advanced School of Banking
Graduate of Pennsylvania Banking Association Commercial School of Banking
25+ years of banking experience
Specialties
Assisting homebuyers in purchasing new properties
Providing expertise and knowledge to each customer so they can make the most informed decisions.
Striving for on time closing and attending all settlements
What "On the Spot" service means to me
Being available to customers, realitors, and team members when needed and by promptly returning calls and emails.
---
Let's get started. 
Call, email or fill out the form below, and I will contact you On The Spot.
Thank you for your submission!
Your Mortgage Originator will be in touch soon.