CELEBRATING
BLACK HISTORY MONTH
Black History Month
Orrstown Bank proudly honors Black History Month by celebrating our clients who impact the community. All month long, we will be spotlighting Black-owned small businesses throughout the communities we serve.
---
Wylie Funeral Homes
Brandon M. Wylie, CFSP | 9200 Liberty Road, Randallstown, MD | 701 N. Mount Street, Baltimore, MD | 410-655-9200 | bwylie@wyliefh.com
FACEBOOK | INSTAGRAM | WEBSITE | THE WYLIE STORY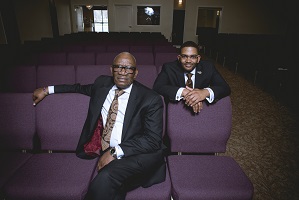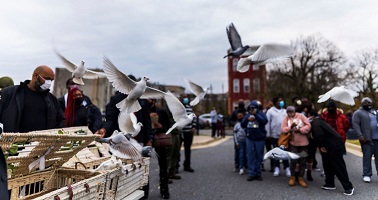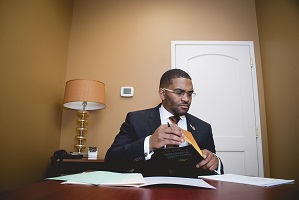 Wylie Funeral Homes, established in 1993, is a family-owned funeral service provider with two locations serving the Baltimore City and Baltimore County areas. Brandon Wylie, Wylie Funeral Homes CEO, brings energy and strength into the funeral service experience. Brandon Wylie, son of founder Albert Wylie, became the youngest licensed mortician in the state of Maryland and 3rd youngest ever in the country at 19 years old in 1999. Brandon enjoys developing his clients' ideas to create a uniquely designed celebration of your loved one's life journey. "You only get one chance to create a meaningful and memorable funeral service," said Brandon Wylie.
The staff work to ensure that every detail of the ceremony is completed with patience and consideration. In 2016, Wylie Funeral Home received the Inner City 100 award for being one of the fastest-growing intercity companies as ranked by Initiative for a Competitive Inner City.
Brandon Wylie was recognized as the 2010 Funeral Director of the year by the Living Legacy Foundation. This honor was awarded based on Brandon's commitment to raising awareness for organ, eye, and tissue donation within the funeral home community. Additionally, Brandon Wylie was recognized as one of Baltimore Business Journal's 2019 "40 under 40" people to watch. He is co-owner of Above it All, LLC. mental health program, which aims are to heal minds and improve lives. Brandon is the owner of Fleurs d'Ave (Flowers of the Avenue), a floral boutique that offers bespoke bouquets, flowers by the stem, and all sorts of wildly beautiful arrangements. He is also the co-founder of the Wylie Foundation's Wishing Well, which grants wishes to children with cancer from ages 1 - 18. Brandon Wylie is a member of Goldman Sachs 10,000 Small Businesses and a long-time board member of the Living Legacy Foundation of MD.
---
Soul House Café
Chef Andre Young | 1369 Paxton Street, Harrisburg, PA | 717-236-3500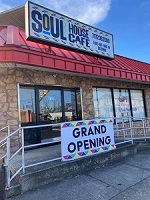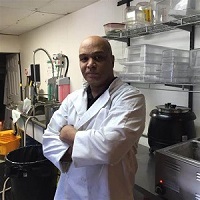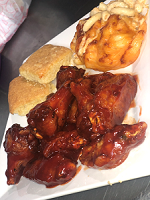 Soul House Café, established in 2015, offers southern-style dishes prepared fresh daily by owner Chef Andre Young. Young said his inspiration for cooking soul food comes from his mother, and he recognized a need for his cuisine in the Harrisburg area. All dishes are made fresh daily, such as Wings, Catfish, Crab Cakes, Dirty Rice, and a variety of other side dishes. Mambo sauce is a fan favorite! "Our food is made from scratch, with LOVE! And love takes time", said Chef Young.
Soul House Café relocated to Paxton Street in December 2020. The take-out only business now has more space at the new location and allows customers to practice social distancing while waiting indoors. The additional space will be converted into indoor dining after COVID19.
---
Island Spice Grille & Lounge
Kasandra Tucker and Chef Jazz Tucker | 2120A Emmorton Park Road, Edgewood, MD | 410-612-9977
WEBSITE | INSTAGRAM | FACEBOOK | TWITTER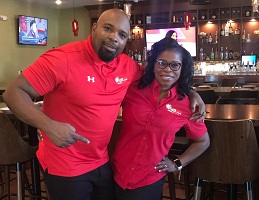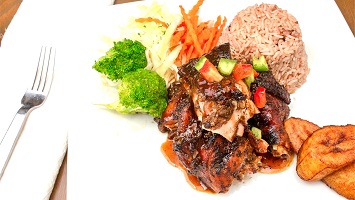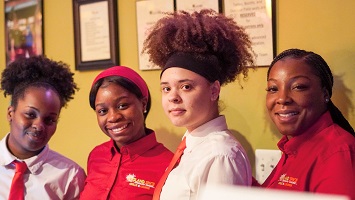 Island Spice Grille and Lounge, established in 2014, provides customers with a delicious and unique take on Caribbean cooking.
Owners Kasandra and Chef Jazz Tucker's genuine love for Caribbean food, music, and culture are infused into Island Spice.  The Tucker's mantra is "Good Vibes Only" and quintessentially describes the restaurant where customers are welcome to enjoy a relaxed atmosphere and excellent service.
Head Chef Tucker said the most popular items on the menu are Jerk Chicken, Braised Oxtail, and Rasta Pasta.  "The Jerk Chicken and Rasta Pasta are just the right amount of heat and authentic spices," said Mrs. Tucker.  Celebrities have also dined at Island Spice, such as Eniko Hart (wife of film star Kevin Hart), Lamar Jackson (Baltimore Ravens quarterback), and Orlando Brown (Baltimore Ravens offensive tackle). 
Island Spice Grille and Lounge was the 2020 Harford Award recipient for Hospitality and Tourism. The prestigious Harford Award honors businesses and organizations which exemplify a strong commitment to the Harford County business community.
"We feel very blessed," Mrs. Tucker humbly noted.  Despite the challenges they encountered due to COVID19, the Tucker's took the opportunity to reorganize and restructure to maximize take-out business.  They also have donated meals to front line workers, sheriff's office, and homeless shelters. With a grateful heart, they give back to the community.