Refinance Your Home in Central PA & MD
Refinance Your Home in Central PA and MD
Ready to save some money?

 

Maybe you need to 

lower your monthly payments or consolidate debt. I

t might be time to refinance your home 

for any number of reasons.
Refinancing replaces your existing mortgage with a new loan. The process works much like obtaining a mortgage for a home purchase. You start by shopping around at various lenders to compare interest rates. Once you've found a rate you're happy with, complete an application and go through all the approval steps. 
Why Choose Us for Your Mortgage Refinance?
At Orrstown Bank, we offer a high-touch, transparent lending experience that is free of hidden fees or prohibitive loan structure issues. Our local decision-making process helps avoid closing delays, or receipt of incomplete information or unreliable advice. Although we're a smaller lending institution, we have large-bank capabilities that deliver the best results.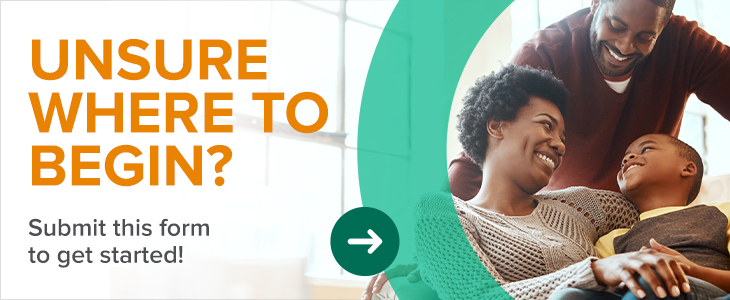 The Benefits of a Home Refinance in PA or MD
You may wish to consider refinancing your mortgage for the following reasons.
Lower Interest Rates
Perhaps you purchased your home at a time when interest rates were relatively high or when your credit score was low. If interest rates have dropped and your credit has improved since you bought the property, refinancing could significantly lower your monthly mortgage payment. In some cases, you could reduce your payments by several hundred dollars per month and save thousands of dollars in interest over the loan term. 
Cash Out
If you've owned your home for several years, you've probably accumulated a substantial amount of equity, which is the current market value of the property less any liens attached to it. You can refinance a mortgage to tap into this equity. You'll get access to cash you can use to pay bills or debts, finance a large purchase, help fund a child's education or virtually any other purpose. 
Change Mortgage Type
Did you take out an adjustable-rate mortgage (ARM) when you purchased your home? An ARM features a fixed interest rate for a specified time frame. At the end of that timeframe, your rate could change — if it increases, your monthly mortgage payment may go up. Refinancing from an ARM to a fixed-rate mortgage can help you avoid these market fluctuations — and a significant payment increase.
New Loan Terms
Maybe you initially took out a 30-year mortgage to keep your monthly payments as low as possible. If your financial situation has improved and you can afford a larger payment, you can refinance to a shorter term, such as 15 or 20 years. In addition to paying your loan off sooner, you'll likely get a lower interest rate and save thousands of dollars over time. 
Remove PMI
If you made a down payment of less than 20% of the purchase price when you bought the property, you're likely carrying private mortgage insurance. PMI protects the lender's interests if you stop making payments. If your equity level has reached at least 20%, you may be able to refinance and eliminate the extra PMI cost. 
Check Out Our Current Refinance Rates in Central PA and Maryland
Review refinance rates, then call your Orrstown loan officer to see what's right for you. Contact Orrstown Bank today to get your mortgage refinance process started.