LEAVE NOTHING TO CHANCE
WEALTH AND RETIREMENT PLANNING
Investing for Every Stage of Life
Whatever phase of wealth planning you're in – whether you're just starting out or getting ready to retire – we'll work with you to create a customized plan based on your stage of life, your needs and your goals. Start by choosing a phase here: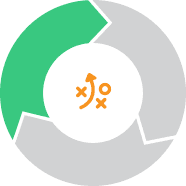 Planning for Retirement
From your kids' education to enjoying your golden years, we'll help you determine how much to save and the best ways to make your money work for you.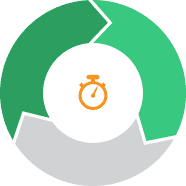 Nearing & Living in Retirement
Yes, a comfortable life in retirement is possible. Orrstown can help you get the most out of every dollar – and enjoy this time of your life.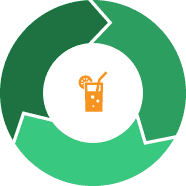 Leaving a Legacy
You can't take it with you – but you can make sure to pass on your legacy. Our Advisors can help with estates, trusts, foundations and all other options. 
Will You Have Enough to Retire?
 A simple formula can help determine if you're on the right track. If you aren't, we can help. Answer a few questions here. 
Annual Contribution:
$55,000/yr
Your annual contribution of
10,000

will total

1,152,778.23

At 6% by the age of 67

Get started today with one of our investment planners to reach your goals.

Learn More
This is a hypothetical example used for illustrative purposes only. This worksheet provides estimates based on certain assumptions. It is not intended to provide specific investment advice. The results are not a guarantee of performance. The rate of return on investments will vary over time, particularly for longer-term investments. Investments that offer the potential for high returns also carry a high degree of risk. Actual returns will fluctuate. The types of securities and strategies illustrated may not be suitable for everyone

I enjoy leading the team here at Orrstown
Robert Russoli , Orrstown Bank - Regional Sales Manager
---