WANT TO KNOW MORE About Construction to permanent mortgages?
NO FEAR, ANSWERS ARE HERE.
Construction to Permanent Home Financing
Building a new home can be a great investment, but the construction process can be complex. Homeowners need to secure funding for both the construction project and the subsequent permanent mortgage. Fortunately, lenders like Orrstown Bank provide home mortgage options that enable buyers to combine two types of loans into one. Construction to permanent mortgage loans can save future homeowners money by evolving as home construction progresses. 
At Orrstown Bank, we offer construction loan to permanent mortgage options for qualifying borrowers in Pennsylvania and Maryland. Work with us for a transparent lending experience with a local organization.
Portfolio Construction to Permanent Home Financing:
One closing; construction loan converts to a permanent mortgage. 
As low as a 5% down payment requirement for qualified borrowers.
Construction terms: 9 months or 12 months.
Permanent financing: Various fixed and adjustable rate mortgages available with varying terms.
Minimum credit score 700 for approval
Jumbo products available. Call for details. 
Owner as contractor not allowed.
Owner occupied or second home only.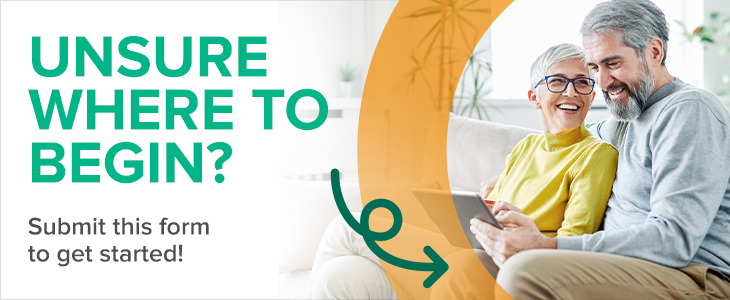 How Do Construction Loan to Permanent Mortgages Work?
Construction to permanent mortgage loans are a unique home loan variation that gives borrowers the funding to build their new home while helping them afford it over time. Generally, lenders will only grant mortgages for existing structures. Similarly, most construction loans only provide short-term financial assistance to purchase a plot of land and build on it.
Under a construction to permanent mortgage agreement, these two loans are available as a single package. The lender will provide a loan to finance a home's construction. When construction is complete, the construction loan converts into a permanent mortgage loan. Both loans have their own unique costs. Similar to a line of credit, borrowers only borrow the amount they need and accrue interest based on that value.
With Orrstown Bank, borrowers can benefit from a convenient construction mortgage process. We offer two construction terms — 9 or 12 months. At the end of your selected duration, an inspection for compliance with local ordinances will confirm the home's completion. At this time, the construction loan will transfer into a separate mortgage loan with the new building as collateral.
Orrstown Bank offers construction to permanent mortgage loans to borrowers with a credit score of 680 or higher. Borrowers must intend to occupy the home and hire an outside contractor for construction. Mortgages are available with varying terms.
What Is the Application Process for Construction Loans in PA and MD?
The application process for construction loans differs from traditional mortgages or home improvement loans, partly because the completed home isn't available to act as collateral. For this same reason, construction loan rates can be higher than the rates for traditional loans. Therefore, you can expect construction loan banks and lenders to be more vigorous. The loan application process will involve: 
Getting financially ready to apply: Orrstown Bank requires a minimum credit score of 700 for this type of loan, a low debt-to-income ratio and enough income to cover the loan payments. You may wish to get financially ready for the lending process and gather documentation about your debts, income and additional financial details. 
Securing a down payment: In some cases, Orrstown Bank may require as little as 5% down with mortgage insurance. 
Showing documentation about the project: Lenders will want to see and approve the details of your home project. You may need an agreement of sale or deed for the land, detailed, digital specifications and architectural plans or blueprints, a detailed budget, and a signed contract with your general contractor. This means you may need to start working with a builder, architects or other professionals to get these details. 
Working with your lender: Your lender may have specific requests for the application, depending on the project. The budget might need to be in a specific format, for example, or you may need additional documentation. You will be working closely with construction to permanent loan lenders, so it is important to select the right lender who can provide personalized attention.
Securing lender approval for the builder: Your lender needs to be confident that the architect, contractors and builders on the project are qualified. In most cases, you will need the lenders' approval for the professionals you will be working with. Your lender may need to see the job description and licensing and insurance documentation for each person who will be working on your project.
How Do Construction Loans Work With the Home Buying Process?
You will either start the construction loan application process when you already have land or when you have a purchase agreement for the land. You will also need to have contractors, architects and other professionals and a detailed plan and budget before getting approved for a loan. 
Once you are approved for a construction loan, you can start the building process. Unlike a traditional loan, which is funded in one sum, a construction loan is dependent on the work being done. There will be milestones in your project, and once these points are reached, the lender will release an agreed-upon amount of money. For example, you may get a portion of your loan when the foundation is poured and another sum when the roofing or siding is complete. 
If you have a construction to permanent loan, your mortgage will be converted into a traditional home loan once the home is complete and you have moved in. You will only need to pay closing costs once. A construction-only loan does not automatically convert. You will either need to pay the loan at maturity or secure a traditional mortgage once the construction is complete. 
Benefits of Choosing a Construction Loan to a Permanent Mortgage Conversion
At Orrstown Bank, we offer construction to permanent mortgage loans that benefit borrowers in PA and MD. Choose a construction loan that converts to a permanent mortgage option for:
One loan closing: Although two separate loans are taken out, you'll settle both deals at once. Single closing allows borrowers to save time and money over choosing separate lenders.
Low down payment: Orrstown Bank offers down payments as low as 5% for qualifying borrowers.
Permanent financing: We offer numerous fixed and adjustable mortgage rates with varying loan terms.
Jumbo products: Contact us for availability and rates.
Why Borrow From Orrstown Bank?
As a locally owned and operated bank based out of Shippensburg, PA, Orrstown is a leading lender for mortgages and construction loans in MD, PA and beyond. In our 100-plus years of operation in the area, we've proudly supported our community with transparent services from a team of friendly faces.
Construction to permanent mortgage loans are an excellent choice to finance your home and its construction. For more information on our financing rates, terms or other loan services, complete the form on this page or contact an Orrstown Bank mortgage officer today!
Important Notice: Interest rates and maximum loan-to-value may be based on credit score, property type, occupancy, purpose, investor, insurer, loan-to-value and other factors. Additional investor, insurer and Orrstown Bank criteria/conditions apply to all products. Information provided is for illustrative general use only and does not contain all qualification and automated underwriting approval requirements. Orrstown Bank reserves the right to change this information at any time. Meeting any of the criteria does not constitute a commitment to lend.

Thank you for your submission!
Ready to get started? Contact an Orrstown Loan Officer now:
Three easy ways to get support:
Client Support

Call us: 1
-888-677-7869
Support Widget

Email or Chat with us today