WANT TO KNOW MORE?
NO FEAR, ANSWERS ARE HERE.
VA Loans
If you're a present or past member of the US military, the federal government and Orrstown Bank can provide a path to homeownership. You may qualify for affordable home loans that are often easier to obtain than many conventional mortgage products.
The Veterans Administration (VA) helps Servicemembers, Veterans, and eligible surviving spouses become homeowners. The VA provides a home loan guaranty benefit to help assist you in purchasing a home to occupy. The VA also insures a portion of this loan.

Purchase Loans and Cash-Out Refinance
VA loans are available for new home purchases and when refinancing an existing mortgage. The general lending criteria includes:
VA-guaranteed loans are available for homes for your own personal occupancy. To be eligible, you must have a good credit score, sufficient income, a valid Certificate of Eligibility (COE) with sufficient available remaining eligibility, and meet certain service requirements.

The length of your military service or military service commitment and/or duty status may determine your eligibility for specific home loan benefits.

100% financing for eligible veterans with full entitlement is available for loans up to $417,000. Loans over $417,000 may require additional down payment.

90% loan to value for Cash-Out Refinances with full entitlement available up to $417,000.
VA Interest Rate Reduction Refinance Loan (IRRRL)
If you already have a VA loan, it's often possible to use an Interest Rate Reduction Refinance Loan to refinance and save money:
The IRRRL is a "VA to VA" loan, meaning it can only be applied to refinance an existing VA loan. An IRRRL can be done only if you have already used your eligibility for a VA loan on the property you intend to refinance. We may require a current appraisal with sufficient equity to support the new loan amount.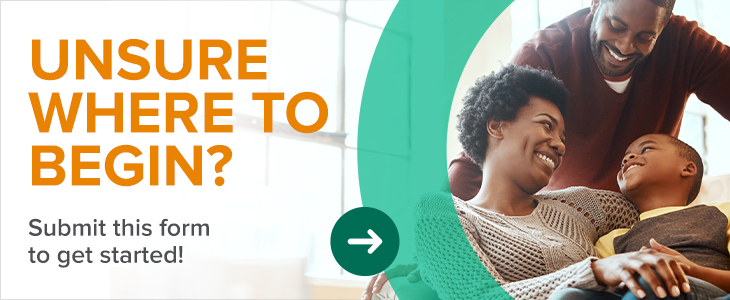 Who Is Eligible for VA Loans?
To be eligible for a VA loan, you must be an active-duty military member or reservist or a veteran who has not received a dishonorable discharge from the service. Examples of others who could qualify include National Guard members, cadets or midshipmen at one of the service academies or an officer at the National Oceanic & Atmospheric Administration (NOAA). Surviving spouses of veterans may also meet the eligibility guidelines.
Specific service requirements include:
At least 181 days of active peacetime service.

Minimum of 90 days of active duty during wartime.

At least six years of service in the Reserves or National Guard.

You're a surviving spouse of a military member killed in the line of duty and have not remarried.
While the VA does not stipulate that borrowers have a specific minimum credit score, most lenders require a FICO score of at least 620. If your debt-to-income ratio is higher than 41%, the lender will need to apply additional formulas to see if you meet the residential income guidelines.
What Are the Benefits of VA Loans?
Qualified borrowers receive multiple benefits from a VA loan:
No down payment: The availability of 100% financing means you can get into your new home with no down payment.
No mortgage insurance: You won't have to bear the additional cost of carrying mortgage insurance that most lenders require when making a down payment of less than 20% of the home's purchase price.
Finding the best current VA mortgage rates: Because the VA only backs but does not issue these loans, you're free to shop multiple lenders to find the best interest rates.
Lower closing costs: The VA limits the closing costs lenders can charge to applicants, making these loans even more affordable.
No prepayment penalties: If you decide to sell or refinance your home during the loan term, you won't get hit with any early-exit fees.
Why Choose Us Over Other Mortgage Lenders in PA and MD?
At Orrstown Bank, we strive to offer competitive rates on our VA loan products for prospective borrowers in Pennsylvania and Maryland. We also deliver exceptional service — we're a community-oriented bank based in Shippensburg, PA, that provides a high-touch, transparent lending experience.
Contact Us to Start the VA Loan Process
Discover for yourself what sets Orrstown Bank apart from the other VA lenders in MD and PA. Contact one of our professional loan officers today to explore your options and get answers to your questions. You can also fill out and submit the form on this page to start the process.
Important Notice: Interest Rates and Maximum Loan-to-Value may be based on Credit Score, Property Type, Occupancy, Purpose, Investor, Insurer, Loan to Value and other factors. Additional investor, insurer and Orrstown Bank criteria/conditions apply to all products. Information provided is for illustrative general use only and does not contain all qualification and automated underwriting approval requirements. Orrstown Bank reserves the right to change this information at any time. Meeting any of the criteria does not constitute a commitment to lend.
Thank you for your submission!
Ready to get started? Contact an Orrstown Loan Officer now:
Three easy ways to get support:
Client Support

Call us: 1
-888-677-7869
Support Widget

Email or Chat with us today